We are the commercial cleaning experts.
Welcome to ServiceMaster of Niagara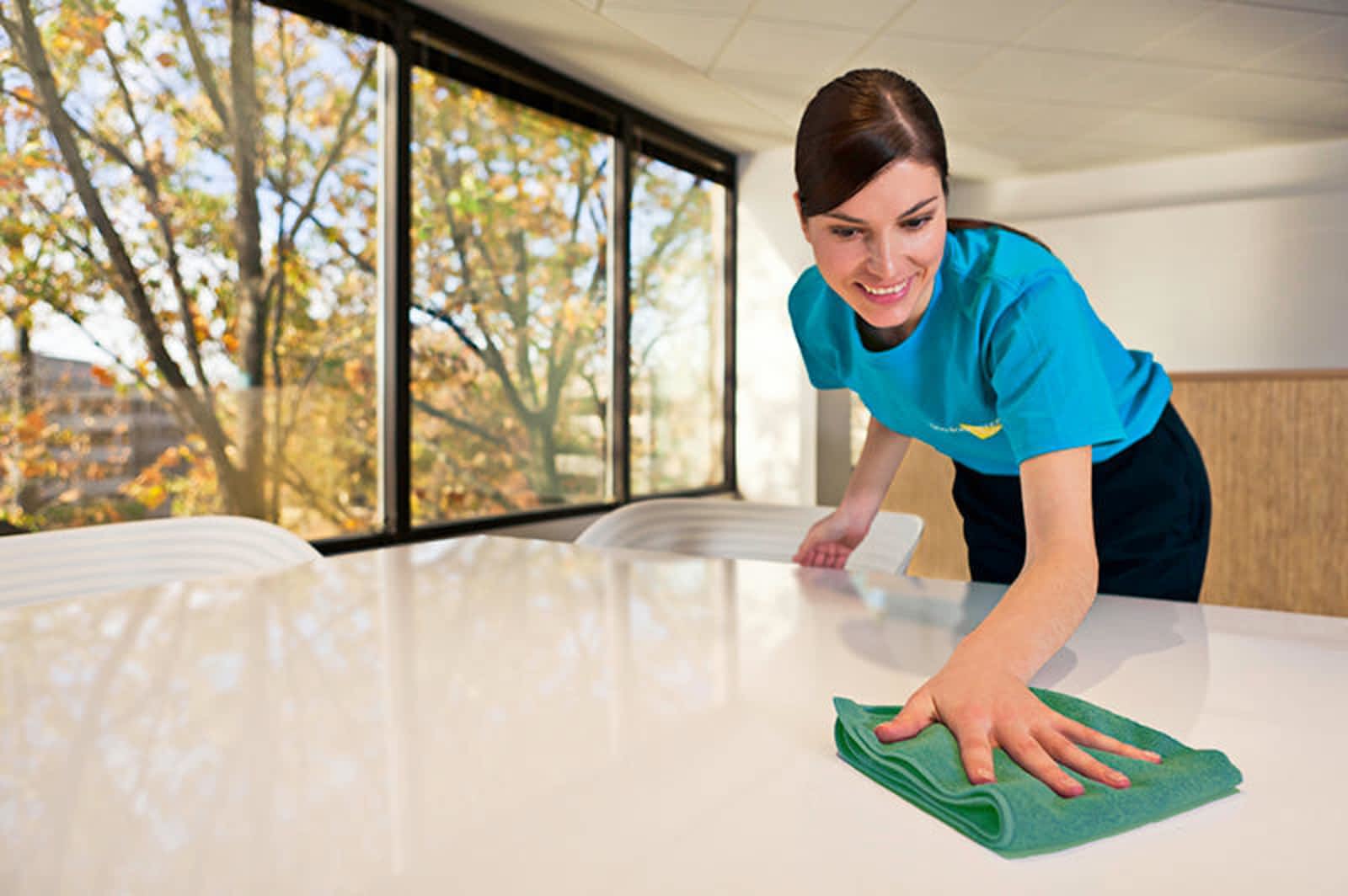 ServiceMaster Clean of Niagara has been providing office cleaning services and commercial carpet cleaning for over 23 years. Our primary focus is to provide commercial cleaning services to businesses in the Niagara Region. This allows us to respond quickly and efficiently to our customers needs.
We pride ourselves on providing "best in class" for Janitorial and Commercial specialty cleaning. This means we handle cleaning projects that require specialized equipment and specialized expertise.
ServiceMaster Clean of Niagara can provide services such as:
Janitorial
Carpet Cleaning
Carpet Maintenance Programs
Fabric Furniture Cleaning
Floor Cleaning and Maintenance
Post Construction Cleaning
ServiceMaster Clean of Niagara believes that healthy offices begin with clean work areas and carpets. Our goal is to help improve your indoor air quality through proper cleaning and green cleaning products while keeping your facility looking its best.
The Electrostatic Spray System is a powerful, efficent and reliable method to ensure all surfaces -front, back and sides - can be properly disinfected and sanitized. The superior "wrap around" 360 degree coverage provides better protection against the spread of illness-causing germs, faster and easier than ever before.
PRODUCT USED: Benefect Decon 30
100% Botanical hospital grade disinfectant. Approved by Health Canada.
ServiceMaster Clean of Niagara is a certified commercial cleaning company. Our mission is to provide great service and to ensure your satisfaction.
DISINFECTION DONE RIGHT
CLEANING AND DISINFECTION SERVICES
We take disinfection seriously! As such, our process always begins with cleaning to allow us to remove any visible dirt and soil. By cleaning first, we enable the disinfectant product to do its job effectively! For disinfection service, we use only Health Canada approved disinfectants. Should your concern be specifically about COVID-19, rest assured, our disinfectants are also on Health Canada's list of approved disinfectants for use against COVID-19.
PREVENTATIVE CLEANING AND DISINFECTION SERVICES
For years, ServiceMaster of Niagara have been the experts in creating clean, safe and healthy workplace environments. Our experience and training afford us the ability to promote safe practices for infection prevention within all businesses. In these unprecedented times, we are ready to respond with effective and customizable solutions. ServiceMaster Clean provides a full range of cleaning and disinfection services that will help to keep your workplace healthy and productive.
ABOUT SERVICEMASTER CLEAN
Your Janitorial and Commercial cleaning experts of Niagara We are committed to the ongoing development of innovative cleaning procedures and products. Whether it is using environmentally healthy cleaning practices in your workplace or extending the life of your carpet and other floor surfaces